The Fund is Pakistan's first Shariah Compliant Sustainable Development Impact REIT Fund. It will act as a catalyst for the country's economy and is an opportunity to invest in sustainable assets, seeking to reap the benefits of Pakistan's real estate sector boom.
TPL RMC is committed to operating with the highest levels of international standards, integrity and adheres to the guidelines set out by the Independent Investment Committee, Advisory Board, and Shariah Advisor to ensure effective governance and responsible business practices.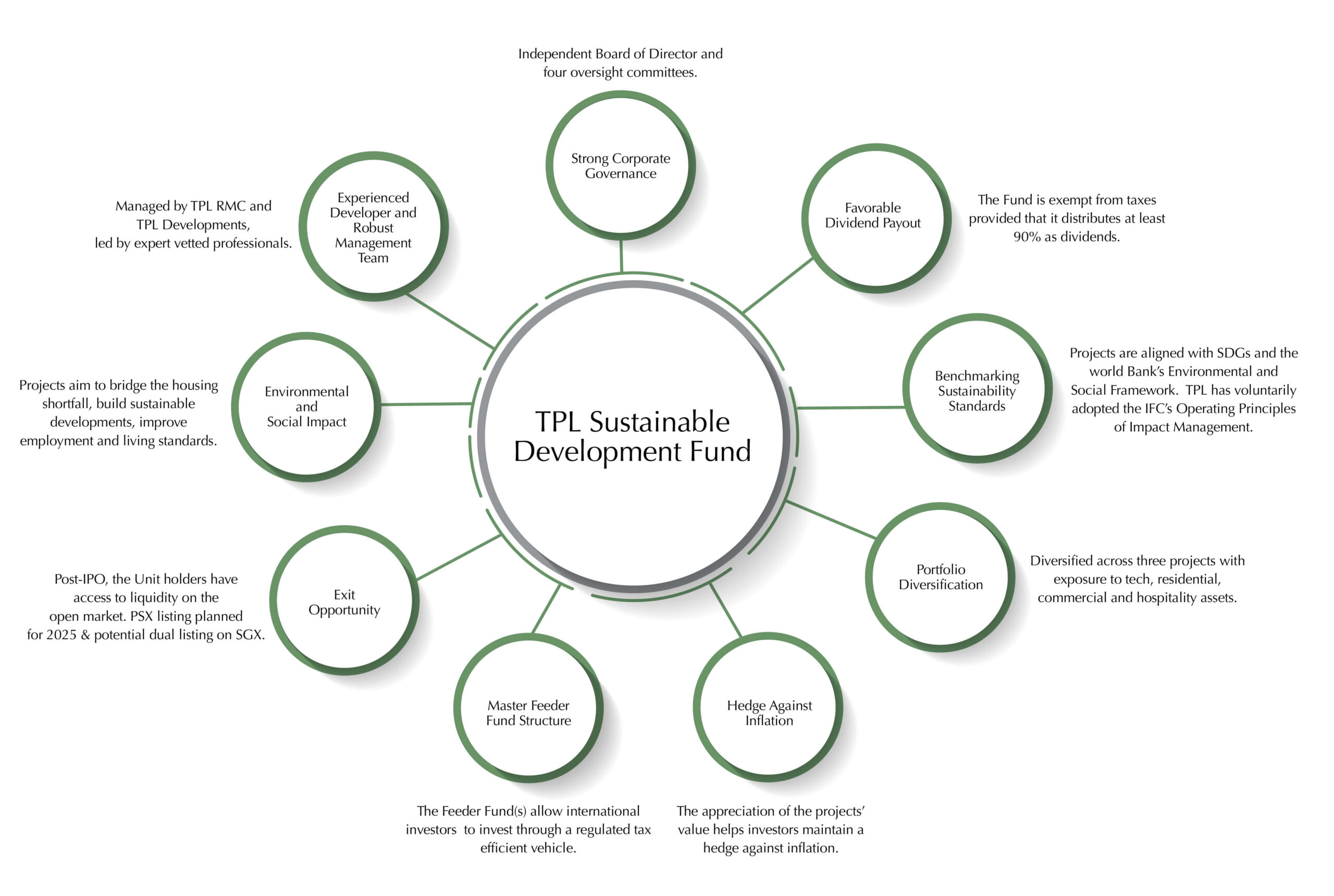 One Hoshang will be Pakistan's first Gold LEED Certified residential apartment building.
Key Project Highlights
130-year-old heritage façade of the site to be protected to preserve the heritage and promote the culture.
The design of this project creates a highly efficient sustainable development model incorporating best-in-class standards for energy and water conservation.
Museum developed with public access to showcase the history of Civil Lines area.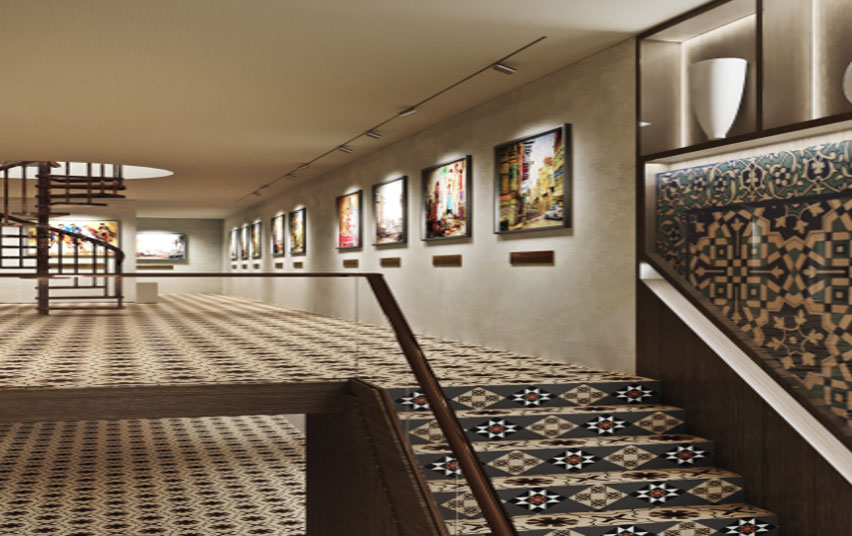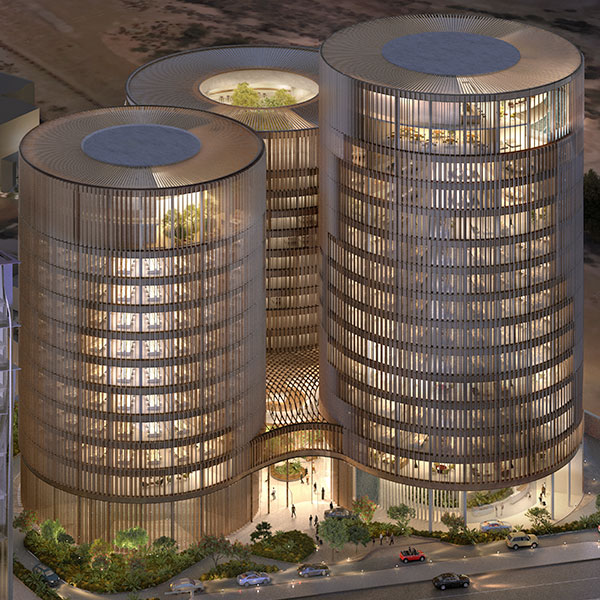 The Technology Park will be the first of its kind Technology Free Zone in Pakistan, equipped with best-in-class technology infrastructure to support the growth of the tech eco-system and lead to the proliferation of technology startups.
Key Project Highlights
Inclusive amenities such as day care center, green spaces, data centre facility, event rooms, lifestyle facilities, purpose and destination restaurants to support female employment.
Includes a business boutique hotel, offering accommodation to business travellers and delegates.
Targeting to be certified as a LEED Gold project and will follow internationally benchmarked sustainability and environmental standards.
Mangrove is a Master Planned Community to be developed over a land parcel of 40 acres on a waterfront locality. The project overlooks and preserves the expansive 115 hectares of mangrove forest and seafront, with world-class amenities and a varied collection of mid-rise Residential Apartment Towers, Commercial Offices, Serviced Apartments, Hotel, and Retail Spaces.
Key Project Highlights
The project is set to become one of the city's most desirable neighbourhoods for middle-class communities.
Establishing Karachi's first bio-diversity park, integrated with surrounding ecological fabric to promote environmental development and protection.
LEED-certified, Inclusive community to be built on the concept of "commute less, live more", reducing carbon footprint & promoting the well-being of residents.
Tech-Free Zone, accompanied by World Class Tech Infrastructure.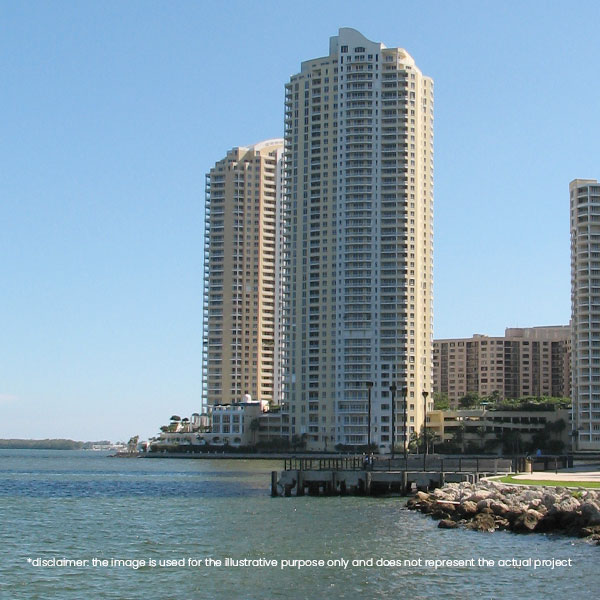 TPL RMC draws down first tranche of PKR 18.35B in first closing of TPL REIT Fund from its anchor investors
The first round of funding was raised locally with investment commitments from the eight leading commercial banks of Pakistan. The round was led by Habib Bank Limited, contributing PKR 2.25B equity investment. TPL Properties, is the seed investor of the fund and has committed PKR 7.1 billion in land.
The second round of funding will be targeting international, institutional investors using the off-shore master-feeder fund structure, managed by TPL Investment Management, an ADGM licensed company. The structure is an investor-friendly mechanism designed to help international investors deploy capital into the Fund in a tax-efficient manner.