TPL Properties ("TPLP"), a strategic investor of TPL REIT Fund I, is a listed subsidiary of TPL Corp Limited. One of Pakistan's emerging developers and operators of Bespoke Commercial Business Spaces & Luxury Residential projects, TPLP is a Real Estate Investment Holding Company with diverse business lines including real estate development, property management, REIT management, and real estate investment management.
With over a decade of profound experience, TPLP has become adept at developing, managing, improvising, and renting out real estate properties. An integrated real-estate developer that focuses on providing sustainable high-end projects that have become the benchmark for Pakistan. In addition, TPLP provides built-to-suit developments, customized to fulfill the needs of niche segments with its unique design and advanced infrastructure.
TPLP's flagship project, the Centrepoint building holds "PG 1" grading, the highest of its kind by PARA, is the only real-estate development in Pakistan to earn this rating. With a history to lead, TPL Properties is now in line to develop various high-end commercial and luxury residential projects that shall soon once again become benchmarks for others to follow.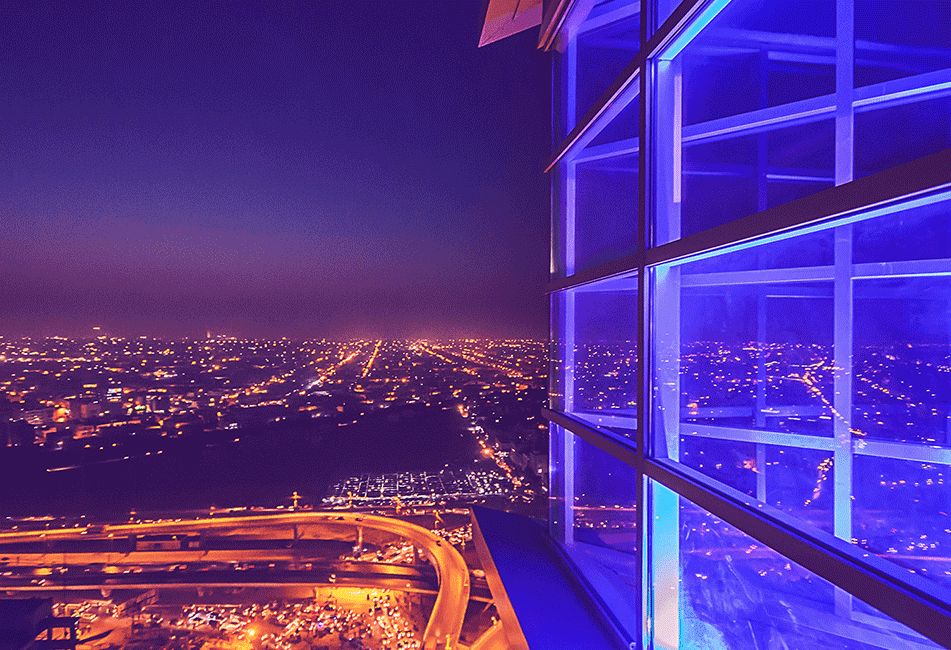 Centrepoint is a sponsored project of TPL Properties. Standing tall at 385 ft. height, it is the first "PG1" landmark in Karachi's architecture, graded by PACRA (formerly Fitch IBCA), making it the only real estate project in Pakistan to have the highest rating. Leading Local and International teams of consultants were engaged to ensure timely completion of the project. The 28 storied sky-rise constructed on 26,226 sq. ft (2,914 sq.yds.) of land is located opposite of KPT Interchange on Shaheed-e-Millat Expressway, which is the center point of Karachi, making it an ideal location for businesses.
The state-of-the-art facility includes a built-in IT infrastructure and follows international standards of fire safety and security. The building has nine floors of dedicated parking and an in-house independent power generation unit. Additionally, Centrepoint features a health club, roof-top swimming pool deck, coffee bar, and luxurious reception spaces, making it an ideal rental choice for high-end corporations.