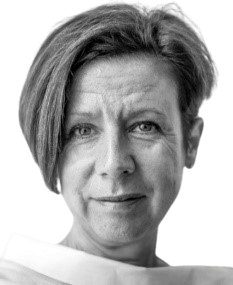 Vanessa Eastham Fisk
Independent Director
Ms. Eastham Fisk is a full-time Independent Non-Executive, sitting on boards at ila Bank, Bahrain; Almarai Company, KSA; Banque Saudi Fransi, KSA; The National Bank of Ras Al Khaimah, UAE. Most recently, she has joined the board of ABC International Bank plc, Europe.
Ms. Eastham Fisk focuses on companies having a strong innovation and/or transformation agenda, and her current portfolio includes both traditional and new digital enterprises. Ms. Eastham Fisk has a keen interest in those businesses deploying newer technologies to gain competitive advantage and is an active Board Advisor and Mentor to a number of the Middle East's emerging Fintech and Regtech start-ups.
Before pursuing a non-executive career, Ms. Eastham Fisk spent over 20 years in a wide variety of Senior Executive Director Positions across multiple geographies. During 18 years at Barclays Bank PLC, Ms. Eastham Fisk undertook roles of Chief Operating Officer and Chief Risk Officer for the Middle East; Director of Strategy & Transformation at Gerrard Investment Management Ltd; Chief Risk Officer for the Global Corporate Bank and Head of the UK Leveraged Finance businesses. More recently, Ms. Eastham Fisk spent five years as Wholesale Banking Managing Director & Chief Operating Officer for Standard Chartered Middle East, North Africa, and Pakistan.
Ms. Eastham Fisk graduated with a BA Hons in Accountancy and Finance from Huddersfield University, undertook her post-grad in Leadership Studies at Exeter University, and after leaving Standard Chartered completed the International Executive Programme in Global Corporate Governance at Insead Business School, Fontainebleau, Paris. For the last three years, Ms. Eastham Fisk has also been a visiting professor on the INSEAD Executive MBA program, Corporate Governance module.