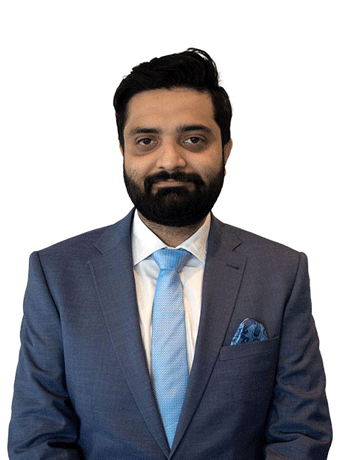 Danish Qazi
Head of Legal and Company Secretary
Mr. Qazi is a UK-qualified Barrister, having 13 years of diversified experience in Corporate Law, Corporate Mergers & De-mergers, Commercial Law, Arbitration, Media Law, International Financial Law, Criminal Law, Public Sector, and Local Government Law. Mr. Qazi has been associated with TPL Group since 2017, wherein he has looked after legal and secretarial affairs of the entire group including four listed companies. He has worked at reputable law firms in Pakistan and also handled cases as part of his private practice. Being part of international arbitration and appearing in High Courts of Pakistan, Mr. Qazi has handled cases pertaining to Taxation, Revenue, NAB among others for vast clientele, including listed and unlisted domiciled locally and internationally.
Mr. Qazi is an expert in drafting, negotiating and reviewing definitive transaction documents for IPOs, M&As and other transactions.
In addition, Mr. Qazi has conducted extensive legal research on Trade Marks law, Intellectual Property law, Constitution law, Contract law, Banking law, Civil Procedure Code, Criminal Procedure Code, and others. He has also conducted Pro-Bono legal work, wherein, he remained in charge of legal affairs of various NGOs aiming to address issues of Karachites. He also obtained the registration of the NGO under Societies Registration Act 1860.