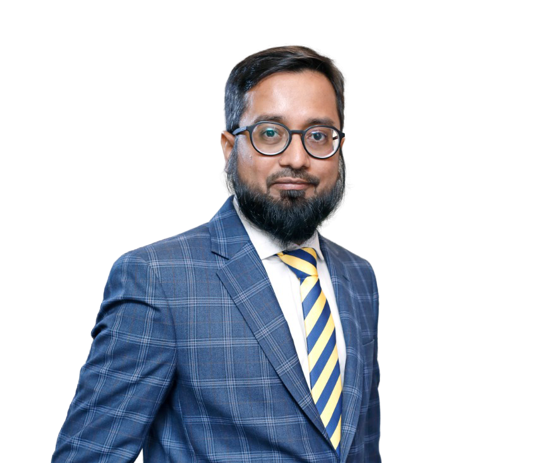 Ali Asgher
Chief Executive Officer / Non-Executive Director
Mr. Asgher is a highly seasoned professional in the Real Estate Development sector with over 16 years' related management experience. He has been associated with TPL Group for 14 years and has been instrumental in setting the strategic direction of the group. He has held several senior level and board positions across group companies and directed TPL Properties to deliver Pakistan's first sustainable real estate development and listed TPLP on PSX.
Mr. Asgher has successfully structured and closed capital raising transactions worth over PKR 50 billion, including IPOs, M&As and Debt. He has raised substantial financing in Equity and Debt over his career, in multiple sectors including insurance, technology and real estate development. His expertise includes strategic business management, financial management, value chain analysis, procurement and project management. He has extensive experience in implementing ERP solution and process automation.
In addition, Mr. Asgher has contributed to the successful listing of 4 entities of TPL Group and played a critical role in transforming the Group into an investor-friendly structure. He is responsible for managing relationships with financial markets, regulators, and financial institutions. Presently, he serves on several boards such as TPL Trakker Limited, TPL RMC, HKC, TPL Technology Zone, TPL Property Management Limited, TPL Logistics Park and TPL Investment Management Limited at Abu Dhabi Global Market (ADGM) which is the UAE arm of the business.
He is a Fellow Member of the Chartered Institute of Management Accountants (CIMA) in UK, holds an Executive Education from Wharton School, USA in Leadership, a certified director and also did MBA with concentration in Finance.